Cryptic title huh? It's my revenge on all of you who ROFL, LMFAO, and IDK, IRL to me. I can't hang with all these acronyms. ROFL? Right Out of Left Field? Oh wait, that's ROLF...
seeee
?? Well I guess mine isn't all that difficult to decipher considering all the tweeting and blogging and general PR buzz that went on leading up to Fashion's Night Out. I attended the 3.1 Phillip Lim event at his Los Angeles boutique on Friday night to support my friend, artist James Jean. James was commissioned to do portraits of 20 of Los Angeles' most buzzworthy wearing Lim's new collection.
The spike-lined walls look treacherous to navigate around, but they're actually not. Perhaps even good to rub your back against according to
Bobby
. Massage anyone?
and my personal favorite: Selma Blair. Good thing my friend bought this one. I can go oogle it more at his house whenever I want.
Hi bud.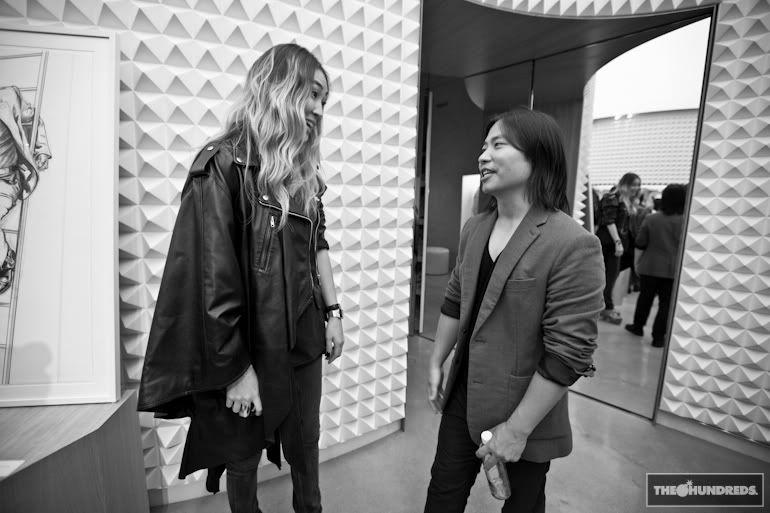 Why hello. Remember
my portrait
? It's in James' latest Process Recess 3.